Unlock the Benefits of Living in Northwest Bend: TOP 5 Parks in NW Bend
Posted by Chad Pasinetti on Friday, May 19, 2023 at 1:02:07 PM
By Chad Pasinetti / May 19, 2023
Comment
Best Neighborhoods In Bend Oregon - NW Bend
For those of us that have grown up in the Pacific Northwest, Bend has always been a place known for relaxation, adventure and a hidden getaway. Over the last decade, Bend, Oregon, has been steadily gaining popularity as the go-to destination for individuals and families seeking to relocate to a vibrant community that offers an exceptional outdoor lifestyle. While there are numerous reasons why people are drawn to Bend – from its proximity to the Cascade Mountains and natural beauty to its thriving craft beer scene and strong local economy – one of the main attractions remains the abundance of parks.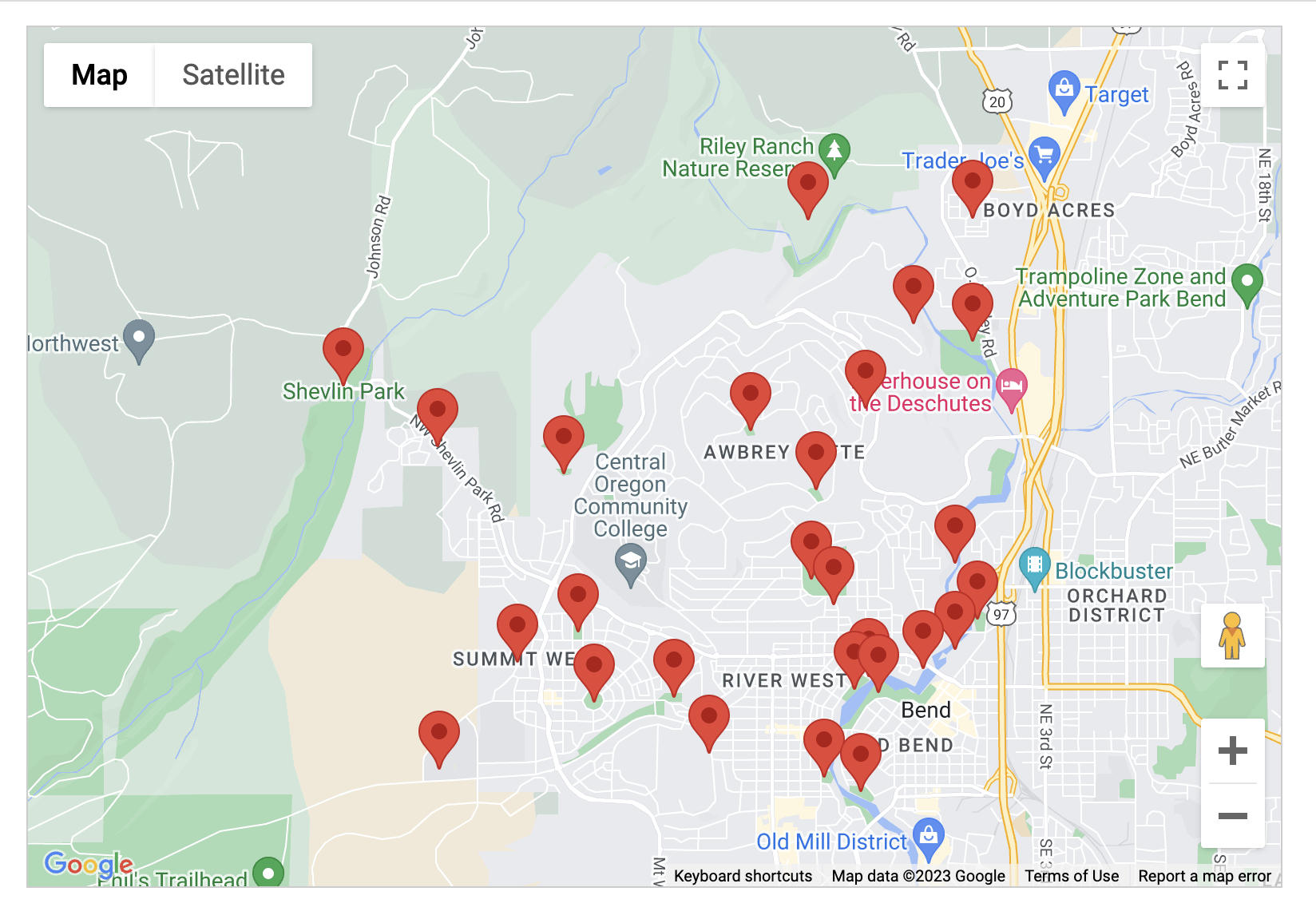 With a total of 28 parks located in Northwest Bend, it's no wonder that so many families have chosen this area as their perfect home. In this article, we'll explore the Top 5 parks that Amanda and I love that truly make NW Bend an irresistible place to live.
Drake Park: This popular downtown park located in Old Bend is renowned for its stunning riverfront views, walking paths, picnic areas, and open green spaces. As a community gathering place, Drake Park hosts various events throughout the year, including Independence Day celebrations, Munch & Music concerts, and more. With nearly a half-mile of riverfront, acres of open lawn, an outdoor stage, restrooms, and small picnic tables, Drake Park is an ideal spot for families to enjoy the outdoors.
Harmon Park: Harmon Park located in River West is perfect for families with young children, offering a playground, picnic areas, two softball fields (used as soccer fields and of course the A&B adult kickball leagues.) Acquired by Bend Kiwanis with a donation from New York philanthropist William Harmon, this park is situated along the Deschutes River across from Drake Park. Harmon Park is also known as the "Boat Park'' due to its iconic boat-shaped playground equipment, which has been a longtime fixture in the community.
Hillside Park: Perched on the south side of Awbrey Butte, Hillside Park offers panoramic views to the south. The park features walking trails, picnic areas, and access to the Awbrey Reservoir Off-Leash Area, making it an ideal spot for families and their furry friends. Hillside Park also has a large playground, expansive green space under mature trees, a shelter, seasonal restrooms, and water fountains. This is a perfect place for a picnic or to enjoy your coffee from BackPorch or Looney Bean while your pups get their exercise
Miller's Landing Park: Perfect for water lovers, Miller's Landing Park in Old Bend is situated on the Deschutes River and offers access for swimming, floating, paddle boarding, surfing and kayaking. This almost 5-acre park is Bend's newest riverfront park and features a large open grassy area, a boardwalk, and a small sandy beach. The park also has a small picnic shelter that can be reserved in advance for group outings.
Shevlin Park: Shevlin Park is a haven located less than three miles west of Bend and a perfect location for hiking, jogging, nature watching, fishing, cross country skiing and picnicking. There is an extensive trail and pathway system providing for both summer and winter uses. As you navigate the nearly 1,000 acre park you will come across the Tumalo Creek which rambles through the park with several foot bridges providing opportunities to cross over to the eastern section of the park. The park is also the site of Cougar Camp, a popular youth day camp offered by the District in the summer months. We highly recommend that you have this destination on your list of places to visit in Bend.
The abundance of parks in Northwest Bend is just one of the many reasons why so many people have chosen this area as their perfect home. With endless opportunities for outdoor recreation and a high quality of life, Bend is just a great place to call home.
Please comment or reply and tell us what your favorite parks are in Bend.